We compose this article to introduce the best way to apply for a Germany Schengen visa from Nigeria. The Nigerian passport holder can visit 26 Schengen states/zone after getting approval for a Schengen visa. This study will discover complete information regarding applying for a German Schengen visa in Nigeria, the required documents for submitting a German visa application, and the types of German Schengen visas?
As per the European Union's former statistics, we found the percentage of Germany Schengen visa acceptance from Nigeria is highly significant.
| | | | | | | | |
| --- | --- | --- | --- | --- | --- | --- | --- |
| Years | Schengen State | Country | Consulate | Number of Visa Applications | Visas Issued | Visas Denied | Not issued rate for uniform visas |
| 2020 | Germany | NIGERIA | LAGOS | 2,760 | 1,424 | 1,333 | 48.30% |
| 2019 | Germany | NIGERIA | LAGOS | 9,404 | 4,858 | 4,529 | 48.25% |
| 2018 | Germany | NIGERIA | LAGOS | 9,489 | 4,404 | 5,056 | 53.28% |
Types of German Schengen Visas Can Apply from Nigeria
If you want to apply for a German visa, please choose the visa type according to your journey.
German Tourist / Visit Schengen Visa.

German Medical Schengen Visa.

German Visa for Official Delegation.

German Business Visa.

German Visa for Student.

German Airport Transit Visa.

German Citizens Husband/Wife Visa.

German Visa for Cultural, Sports, Film Crew, or Religious Purposes.

German Visa for Children.

German Visa for Priests
In general, the above visa types are categorized under C, A, and D category visas.
C-Catagory Visa: A short-stay visa, the person who belongs to this category will free move to 26 Schengen countries without any border restriction for up to 90 days within 6 months.
A-Catagory Visa: The A-category visa holders only enter international airports of Germany for transit but are not allowed to enter the Schengen area.
D-Catagory Visa: This category is also referred to as a long-stay visa, this is also known as a national residence permit issued by Schengen state like in the case of study visa.
What Are The Required Documents for Appling Germany Schengen Visa From Nigeria?
Here is the list of wanted documents that you must arrange before submitting your German visa application and as well as for visa interview.
A valid passport and copy of its data page

Copy of Nigerian residence permit(for non-Nigerian national)

Passport photos according to biometric particularizations

Prepaid courier services for getting back your documents

Travel health insurance

A Round trip airline reservation must be verifiable and with going and return dates.
Confirmed hotel reservation/booking or proof of any other accommodation in Germany.
Means of subsistence/personal bank statements etc.

Detail itinerary.
Data Source: nigeria.diplo.de
How to Apply for Germany Schengen Visa From Nigeria?
Here are the following steps you should follow to apply for the German visa:
1) Book your visa interview appointment via the consulate general in Lagos.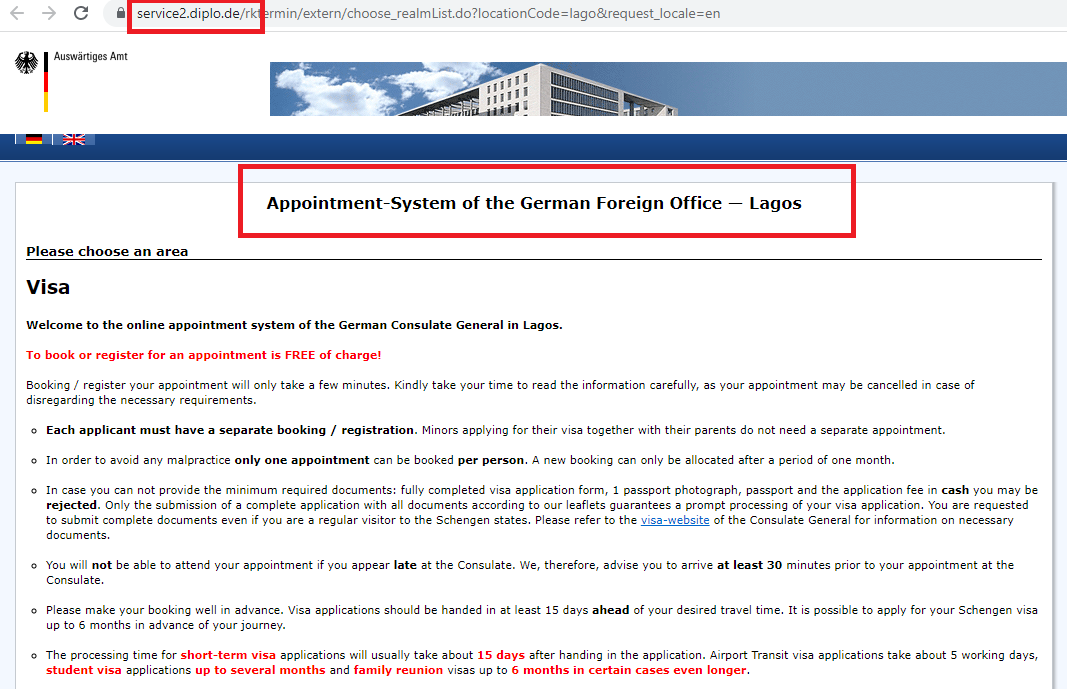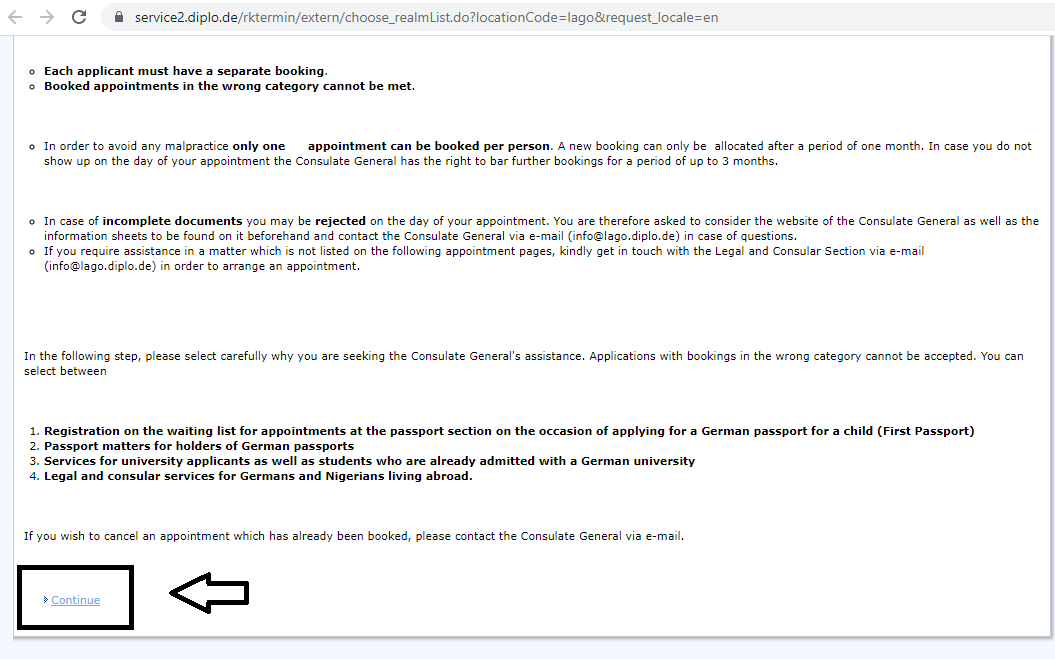 2) Fill and print the Germany Schengen visa application (VIDEX online application).
You need to fill in the information correctly and completely. Here are the following attributes of the VIDEX German visa application:
1) Staff details
2) Contact data
3) Documents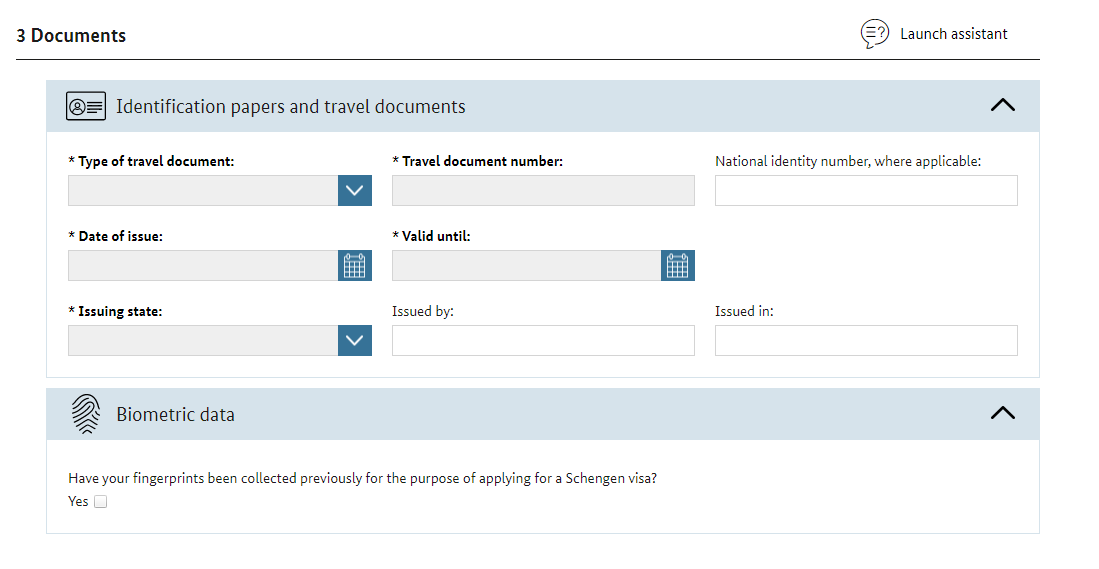 4) Travel data
5) Assumption of costs
Or
You can fill Germany Schengen visa application form (Manually).
3) Attend the interview at the embassy/consulate.
4) Wait for the response regarding the visa process.